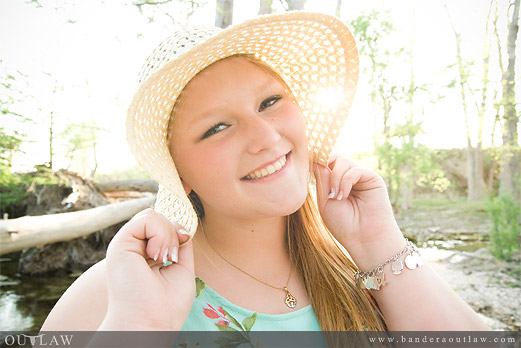 I was showering this morning (you're welcome!), and as I am wont to do, I was brainstorming ideas to help you guys make more art and more money with more comfort and confidence.
Confession time:
I'm about as anti-marketing-BS as anyone, but even I couldn't resist loading SlickDeals last night to see what was hot for Black Friday.
Like any red-blooded professional photographer, I lusted over a few deals that would be so sexy for my business. Laptops, tablets, big TVs (for proofing sessions, of course!), and always, cameras and lenses and kit.
Sugarplum primes danced in my head.
Then I remembered a couple e-mails I got from respected photogurus yesterday, both Black Friday buying guides, and both having almost all the same affiliate programs featured.
Affiliate programs let people with an audience (authors, bloggers, celebrities, thought leaders) sell someone else's stuff and get a commission. Sometimes a percent or two, sometimes 50 percent or more.
Many of the products and services on offer in these e-mails, I'd never heard of before. Some, such as online proofing and sales sites, fly in the face of what's become the best practice of in-person sales (IPS). This struck a bad chord with me.
Listen, I know you've got your wallets out and those credit cards aren't going to swipe themselves…
But hear me out:
Stop.
Just for a moment.
Break the FOMO pattern (fear of missing out) that makes Black Friday so gratifying, exciting, and "fun."
Recognize: You have everything you need.
It's not everything you want – we'd all enjoy more megapixels, more ISO room, more wireless flash action, more processing horsepower to push Photoshop along, more actions, more presets, more of the things we think we need to make our dreams come true.
But in our hearts, we know we haven't maxed out what we have. We haven't learned all we can. We haven't mastered the gear in our hands (or more likely, sitting on the shelf…ouch).
Take the time you were going to spend today salivating over big deals (which aren't that big anyway), pick up your camera, and go make some art. Be seen with your camera. Shake hands. Hand out business cards. Be compassionate. Serve.
Will Rogers has got your back:
"The quickest way to double your money is to fold it in half and put it back in your pocket."
If you've got a little budget set aside for today, here are the places you'll get the most growth for your dollar:
(And though I normally do use affiliate links for products or services I've used and recommend to you guys, I'm avoiding them today, just to err on the side of authenticity.)
That's it.
Just imagine how far you could take your art and business with one new book, one Creative Live class, one magazine subscription, and one basic dSLR with one basic lens. Or any combination of these. If you think it's not enough to make a difference, see what your fellow photographers are creating with that "cheap" 50/1.8 over on Flickr.
A little bit goes a long, long way when you're willing to #hustle.
– James Michael
Next Steps
Put It Back: As Will said, fold your money over and stick it back in your pocket. My family has a Rule of 10's: if something costs up to $10, you wait 10 minutes before buying it, just to let the instant gratification wear off a bit; up to $100, wait 10 hours. Up to $1,000, wait 10 days. Above that, 10 months (because odds are it'll have dropped by half in price).
Buy Your Life Back: What's your time worth? Whatever you're about to spend on Black Friday purchases, what if you bought that much time back from your day job? Would it buy you a day? A week off without pay? What if you put that time into your photography and business to make your dreams come true? Always be aware of the time you're trading for the money you're spending. Be sure it's worth it.
Shoot: Get out your camera. Go take some pictures. Do some street photography. Set up an impromptu photo shoot. Get some creative time in. When you come back to your computer or tablet or smartphone, see if the marketing hype hasn't worn off. Back to basics. Back to fundamentals. What really makes a difference?
Brainstorm Session: Get out your pen and paper. Make a list of everything you want to spend money on, or wish you had the money to buy. Don't be humble, this is supposed to be a big list. Now rewrite the list from least expensive to most expensive. Now rewrite the list from highest priority (what will make the biggest difference in your experience of life) to lowest priority – and be honest. See what the lowest-priced investments are that will make the biggest different in your life. Rewrite your list from best bang for the buck to least, and start saving your money toward #1 on that list. You may have it in your pocket right now, but in the Black Friday frenzy, you'd have spent way more to get far less return on your investment.
Subscribe Today: It's my calling to help you earn your first $5,000 to $50,000 as a part time professional photographer. Don't miss out on my best stories and ideas: subscribe to my e-mail newsletter today at the top-right of any page of this site.
Do This Now: What's the biggest struggle holding you back right now? E-mail me your answer (yes, right now!), and let's make a breakthrough today.
Similar Posts: