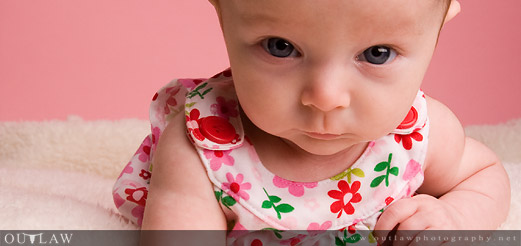 Occam's Razor: To do with more what can be done with less, is vanity.
Don't fall victim to the endless barrage of "you gotta have this!" and "you gotta do that!" and "you gotta spend money to make money!" horsesh*t you read every single time you get on the Internet.
By the time you "need" brochures and postcards and direct mail campaigns and print/radio/online/CPC/CPM/banner/TV ads and a professionally-designed web site and an iPad and a projector and a comfy sales room with framed prints on the walls and Photoshop CS5 and Lightroom 3 and Animoto and a hand-stitched leather 16×20 print portfolio and die cut business cards and a marketing consultant and an outsourced post processing team and studio management software and a portable studio and Profoto strobes and PocketWizards and HD behind the scenes videos and a professional logo and all the other endless BS that gets shoved down photographer's throats (by vendors and by other grognard photogs)… My friends, by the time you "need" any or all of that, you'll be making more than enough money with your art to invest in anything you want.
The basics, the fundamentals, the stuff that gets out there and does real work at getting clients in the door…it costs next to nothing.
Hustle. And don't spend a dime on anything that won't hustle on your behalf.
Next Steps
Put away the B&H catalog, quit staring anxiously at your Amazon.com shopping cart, and go talk to people about photography. Volunteer to do photos for a local charity, hit the town and be seen with your camera, get your Facebook Fan Page up and tell your family and friends, write something fresh for your blog, or any of the many, many other simple acts of marketing that will make the real difference in your business.
This is one of the shortest posts I may ever write for this blog, but I truly believe the insatiable "gotta have more stuff" mentality is a disease killing off the momentum and motivation of so many potentially great artists as they try to break into this industry. It's a disservice to both the artist's muse and the potential clients who may never get to benefit from that artist's talents because he or she just can't get past the starting line. If PartTimePhoto.com never does anything more, I hope it vaccinates new-to-the-fold professionals from the debilitating effects of this disease. Want to take action? Read this post again, and take it to heart. You are all you need to be successful.
My writing at PartTimePhoto.com exists to serve your needs as an amateur photographer making the transition to paid professional. I appreciate and welcome your readership, and invite you to click the free "Subscribe" link at the top of any page of this site.
How can you apply Occam's Razor to your part time professional photography business? Leave a comment below, e-mail me, or call or text me at 830-688-1564.
Similar Posts: