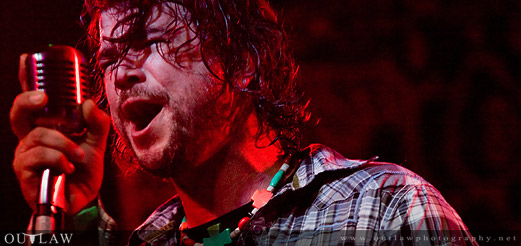 I love Esquire Magazine – I dare say it's my favorite read out of the many, many magazines I subscribe to. The wit, confidence, and personality makes reading it like having a couple drinks with a buddy whose bravado is such that his mere presence makes you feel like a more capable human being.
In their April 7, 2010, slideshow, "What I've Learned: Secrets of the Super-Rich," you pick up some tight one- and two-liners from some of the richest men of our time. Donald Trump, Rupert Murdoch, and the like.
Here's my take on their advice, and how it applies to what we do as part time professional photographers:
"You have to pretend you're 100 percent sure. You have to take action; you can't hesitate or hedge your bets. Anything less will condemn your efforts to failure."
– Andy Grove, former CEO of Intel
As I've written before, preparation is what gives you the confidence you need to get the most out of every customer conversation and photo shoot that you do.
You have to give yourself permission as a new-to-the-fold professional photographer to not know everything. Nobody knows everything about this business, and even what's highly successful for one photographer in one market may be a complete dud for someone else, somewhere else.
Once you relax and admit to yourself that you're not going to know it all from the start, you can focus on real preparation and applying your best at your business. If you're even striving to improve and do a little better each day, practicing the Japanese philosophy of kaizen, then you are far surpassing the efforts of grognard photographers who have long become lazy, stagnant, and bored with their own work.
Wherever you are, whatever gear you have, whatever amount of experience or talent you have or have not, book that first shoot – or your second, or your third. Keep moving forward, maintain momentum, and with every shoot, step up to your client with the confidence that you're going to do the best work you know how, and that you'll only get better every time. You don't have to be perfect, and you don't want to be; questing for perfection is the absolute best way to kill your momentum.
As always, talent takes time, but creating a great experience for your clients is something anyone can do at any time.
"Work honestly and build, build, build. That's all I can tell you."
– J.R. Simplot, potato magnate
This is the core idea of just about everything I try to share here on PartTimePhoto.com. Be transparent, be honest, keep things simple for your clients, make it easy for them to book and shoot and spend their money with you.
And with each client, maintain a fluid circuit of learning, practicing, marketing, shooting, selling, and serving.
The greatest fact of being a green part time professional photographer is that you have nowhere to go but up. From the day you make the decision to do what you love and make honest money doing it, you will only get better: you will only learn new skills, grow as an artist, mature as a businessperson, earn more income, invest in better gear, expand your client base, build an ever-growing foundation of adoring repeat clients and super fans, and grow both your bank account and social circle.
Part time photography is a wonderful choice of profession, and like any other, it takes work to make progress. But it's the kind of work you can love doing while building a successful business that benefits your community as much as you and your family.
"Love the janitor."
– Jack Welch, former CEO, GE
While it's always most effective to focus your marketing efforts on your target audience, never forget that everybody is somebody's brother, son, daughter, mother, friend, etc. Your best marketing isn't intended necessarily to draw an immediate response from the first person it touches, but to make your services 'top of mind' for an ever-growing audience of influencers They'll remember your name when a friend or family member needs what you can provide.
And the 'janitor' mantra is no joke – I did some gratis boudoir photography for an old high school friend last year, and though their shoot was for fun, they have since referred several clients my way – boudoir photos, family photos, and even a wedding.
When the opportunity presents itself to be awesome to someone who probably doesn't see a lot of "awesome" in their lives, take it and be both blessed and a blessing.
"If you haven't got a hernia yet, you ain't pulling your share."
– George Steinbrenner, owner, New York Yankees
Notice a theme here?
If you want to succeed, do the work. Learn, practice, act, get paid, get better. Sow, reap.
This is as applicable to you and I as to the most successful business magnates of our time.
"It's fair for people to question how much a CEO is making. But they should question the companies that fail. In the companies that have a great management team, they should understand that it's important to compensate great executives."
– Sumner Redstone, former CEO, Viacom
Don't let this advice slip by you: you are an executive in your own business, the CEO, even if you're a business of one. And one of the fastest ways to burn out as a part time photographer is to not pay yourself well.
With a business you love, it is far too easy to reinvest and reinvest all of your photography income back into the business, while never keeping any for yourself, or worse, not realizing that you're also spending money out of pocket to grow the business.
Not that this is necessarily a problem. If a purchase you make as a business owner gives you as much personal satisfaction and enjoyment as though you had bought it for personal use, then the value is the same. Even though I may suggest that you keep your salary separate from the rest of your business expenses and investments, I'll always advise that it's your business and your money – if you want to do something, don't let anyone tell you you can't.
It may be hard to believe in these early stages when passion and motivation run high, but you may one day want to move on to another adventure other than professional photography. Don't invest so much of your personal and business income that you have no nest egg to fund your next big adventure.
Pay yourself first.
"I was walking down Fifth Avenue with Marla Maples in 1991. This was at the peak of the bad market. Across the street I saw a man in front of Tiffany with a tin cup. I looked at Marla and said, 'You know, right now that man is worth $900 million more than I am.'"
– Donald Trump, CEO, Trump Organization
Donald Trump knows how to make a buck or two – and he knows how to lose'em just as fast. But Trump also knows that the ups and downs of life and business make for hella good stories, and stories are worth far more in social capital than money.
Two takeaways here:
When you look with envious eyes at other, 'more' successful, 'more' popular, 'more' wealthy, 'more' talented professional photographers, what you assume may not be the reality those photographers live with. There are plenty of photographers who look like big shots but barely make $10 an hour – if that. All revenue and no profit. You don't know their expenses, their overhead, their challenges, or their bottom line. They may have a big retail studio and beautiful marketing pieces, but if they're in debt up to their eyeballs and are only working each day to pay off credit card bills, they're nowhere near as well off professionally or personally as you are with your point and shoot camera and VistaPrint business cards. Stay frugal, stay debt-free, earn your upgrades.
Also, the best part of failure – disappointing a client, not landing a customer you worked hard to get in the door, getting zero return from a marketing investment – is the lesson you learn, and the story you now have to tell. Lick your wounds, but explore what went wrong, and adjust your decision making in the future so history doesn't repeat itself. What you learn is worth far more in the long run than what you lose in the here and now.
"When you're eighty years old and looking back on your life, you want to have minimized the number of regrets you have. That's what should drive people. Not how much money they have."
– Jeff Bezos, founder and CEO, Amazon.com
My senior year of high school, as the 'nice guy' in class, I was assigned to be both buddy and guide to the new German foreign exchange student. Over the course of the school year, he and I became best friends, and to this day he's still the European brother I never had.
At one particular basketball game, he was scoping out the most fly cheerleader on the varsity squad, and dying to go talk to her. About five-eleven, lithe, blonde, one of those Hicks girls with the big doe eyes that made all the varsity football players swoon.
In that moment, I coined the best piece of advice I have ever given in my life, something that has since changed both our lives for the better:
"Make memories, not excuses."
– James Taylor, owner/author, PartTimePhoto.com
(Or as Tim Riggins on Friday Night Lights would simplify, "No regrets.")
Now I don't pretend to place myself among the magnates and gurus quoted throughout this article, but this mantra has informed every decision I've made since the words passed my lips those many years ago. I hope it can bring you as much fulfillment in your life as it has in mine.
(Aside: My brother Andreas did talk to that cheerleader, and although they never dated, they became great friends. She went on to become a Seventeen Magazine model and they still keep in touch. Not shabby company to keep, and all it took was the decision to swing – hit or miss.)
Next Steps
Pay a visit to the Esquire slideshow mentioned above and take in both the wisdom in the words and character in the faces of the business barons quoted above. There's plenty more wisdom to glean from these good ol' boys. Also visit their What I've Learned archives for more wisdom from the rich and famous.
Pick a magazine – any magazine on any industry, but I'm partial to Fast Company, Inc., Entrepreneur, and Esquire – get a subscription, and take the time each month to flip through its pages. For the dollar a month or less these publications cost, you'll get far more than your money's worth in new ideas. If you study the advertising pages alone for ideas how to market your own business, you'll walk away from each issue with at least one great idea to apply to your own business. Don't discount the value of print publications just because of the variety and breadth of online sites like this one – it's good to stretch your legs, and your horizons.
For bonus points, hit the local coffee shop with your magazine, a notepad, and your camera. Spread them out on the table and start idea hunting and taking notes. Be on the lookout for interesting folks to strike up conversations with, but if nothing else, F8 and Be There. Just being seen out in your community with your camera can make a difference in building your brand.
Brainstorm session: Think back to kindergarten and all the simple, obvious, but so often overlooked things you learned there. What are the simplest but most important things you learned? How can you apply these nuggets of life wisdom to your business practices? How can you make your business as simple and easy for your clients as kindergarten rules? Not condescending, but concise, and clear. File this in your Brainstorms folder.
My writing at PartTimePhoto.com exists to serve your needs as an amateur photographer making the transition to paid professional. I appreciate and welcome your readership, and invite you to click the free "Subscribe" link at the top of any page of this site.
What's the best advice you've been given – or biggest lesson you've learned – in your adventure as a professional photographer? Leave a comment below, e-mail me, or call or text me at 830-688-1564.
Similar Posts: