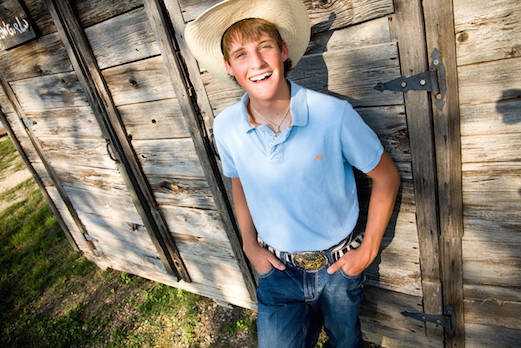 In the world of sales, there is a classic truism:
"If you want to make more money, make more sales calls."
Once you've got your prospect list and lead generation down pat, the only thing left to do is Make The Ask.
The more you ask, the better you get at it – the more comfortable, confident, articulate, and effective you get at asking for someone's business.
There are reasonable limits, a point of burnout and diminishing returns, but you can figure the guy or gal who's trying a little harder than everyone else is going to grow faster – in their role and in their wallet.
This is true also for your photography business – if you're just sitting around waiting for the tour bus to show up with a year's clientele onboard, that bus ain't gonna come.
But today let's translate this concept into your art.
"If you want to make more money, make more photos."
I can almost guarantee you aren't taking enough photos.
(If you felt your gut tighten a bit, you know I'm right.)
Deeper, I'd bet a dollar to a donut that you're not shooting enough photos of your ideal clients.
"Well derp James, if I were booked solid with my ideal clients, I'd be too busy counting my money to read your blog!"
I'm not talking here just about paid shoots.
The typical startup photographer is closer to doing one photo shoot or less each month, paid or free.
That's not enough.
Unless that's your vision of success (which I fully support), that's just not enough.
If your goal is to be booked 52 weeks out of the year, you need to be shooting 52 weeks out of the year, whether you're getting paid or not.
Especially early on as a startup, you need momentum. You need a habit of booking and shooting. You need to grow and improve your portfolio. You need referrals, examples, experience.
Pick a regular day of the week, and do whatever it takes to be booked that day, every week, week in and week out.
If your schedule is too wild to lock down a steady day each week, get on your calendar and start marking what days you have available, on every week, and make sure you're booked for those dates.
Paid or not.
You will grow vastly more as an artist and business owner by booking and shooting 52 shoots in 52 weeks than 12 shoots in 52 weeks.
I'm not talking about money.
I'm talking about growth.
The PTP shooting 52 weeks out of the year versus the PTP shooting 12 weeks out of the year, paid or not:
Is going to be over four times more experienced;
Will have four times as many testimonials, references and referrals;
Will have four times as much art to build their portfolio and marketing pieces from;
Is going to be exposed to four times as many unexpected opportunities;
Is going to have found and tested four times as many locations;
Will be seen four times as much out shooting in the community;
Will have learned, practiced, tested and experimented with four times as many techniques;
Will be four times more comfortable and confident behind the camera.
The list goes on.
And I would submit that 52-week shooter will be four years ahead of the 12-week shooter sitting at their computer wondering why their business is growing so slowly.
The grognards will hoot and holler, saying every time you do a free shoot you're ruining the value of your art and putting a dent in the portraiture industry.
I disagree.
Especially in the startup phase when you're just getting off the ground, earning those first paying clients and getting your name out there as a professional photographer, you need traction – this is when you need the greatest acceleration in your artistic and business growth.
That artistic growth is going to come from purposeful learning and practice.
That business growth is going to come from getting your art in front of your target market.
Multiply those gains by keeping yourself booked solid.
If you're two to four weeks out from a shooting day and you don't have a paying client booked, it's time to hustle:
Hold a contest (via a coop partner business, via your e-mail list or social) – give away a photo shoot for your open date. Leverage contest entries as a way to grow your e-mail list, get more fans on social, collect testimonials from existing clients, have clients give you introductions to referrals, have fans share your contest and/or favorite photos on social. You can get a lot of value out of that giveaway photo shoot.
Be on the lookout for someone you want to photograph. Not just a pretty face, but someone interesting who fits your target market. Have business cards ready; approach that person, introduce yourself, and let them know you have an opening in your schedule and that you'd like to add them to your portfolio. If they decline, ask if they know anyone who might enjoy a free photo shoot on that date. Get the referral, and contact that person – remember: folks in your target market are friends with folks in your target market.
Approach your church or favorite local charity – there are so many ways to leverage those relationships: offer to freshen the professional headshots of the board members; ask who their best volunteer is, and offer to gift that volunteer with a photo shoot on behalf of the board; do the same for the entity's largest donor; offer to do a fundraiser mini-shoot on your open date, have the church or charity do the selling for you within their networks; ask if they'd like to set up a photo story shoot to tell about who they benefit, and how; animal shelters love having professional pet portraits to help with adoptions; if there's a fundraiser raffle or silent auction coming up, donate your open shoot date. Understand their needs and see how you can keep yourself booked solid while helping others and getting face time with great potential clients.
Book with someone you know is a good sport, especially a thespian or performer, and make that shoot 100% experimentation – you're not allowed to take a single photo you've taken before or normally would fall back on during a shoot. Fill your binder with ideas and tutorials and guides to make specific shots, and go hog wild on this shoot. You'll get a lot more misses than hits, but these shoots are a boon for your artistic breadth. If you find some experimental shots that really intrigue you to start using with clients, set up a shoot on your next open date to do nothing but experiment with that one shot, a full hour of really drilling down the best places, times, lighting, subjects, posing, settings, wardrobe, backgrounds to make that specific image the best it can be.
Get with your local newspaper or magazine editor and see who in your community they would like to see a photo story on. Coordinate with that person for your open shooting date, and spend some time with them telling their story through photos. Or just ask your friendly editor if there's anything going on that day that you could shoot for the paper (and there's always something going on).
Go back to basics. Pull out your Photography 101 book and go lesson by lesson through its pages – but with a live subject. Whether you're tasked with shooting landscape or macro, for color or for pattern, using framing or the rule of thirds, studying texture or orientation, zooming with your lens or your feet, trying new apertures or shutter speeds – do it live, with a live subject. Consider each task a challenge to incorporate your subject into the practice work; give your creative side a challenge, a puzzle to piece together.
Recreate a favored children's story in photos. Plan wardrobe, location, 'scenes', etc. If you do nothing but work with one little boy or girl and their stuffed animals, you'll get a fantastical photo story piece to add to your portfolio and share on social. Be childlike in your imagination.
Spend an hour with a child in their room. Set up where you can get great windowlight shots, and let that kid show you their toys, their dreams, their drawings, their personalities.
Practice your street photography. If you're too nervous to do this in your own town, go to a neighboring town. Find interesting people on the street, photograph them, talk to them, learn their stories – you'll never want for great content to share on social and your blog. Street photography teaches invaluable lessons to the PTP – approachability, escaping your comfort zone, establishing quick rapport, sharing your elevator speech, handling rejection, and most importantly, Making The Ask. (None beat Humans of New York in this niche)
Pinterest. That's all I have to say. If you can't find an hour or two of fun photo ideas from every visit to Pinterest, your imagination needs a shot in the arse.
Don't limit yourself to the same people you've shot for free over and over again. Always be looking to expand your network.
The options are endless. So are the benefits.
Maximize those benefits by asking every subject for a referral, a testimonial, a model release, an introduction, a Like on social, a Share on social, a five-star review online, an e-mail address.
Paid or not, get yourself booked solid, and don't be afraid of reaching out to new people and trying new ideas. Have fun. Challenge yourself artistically and socially.
However much you're shooting right now, it's probably not enough – at least not what it could be if you were taking your dream seriously and investing into your art and business what you want to get out of it.
Next Steps
Do it: lock down one day a week, same date and time each week if possible (I like an hour-and-a-half before sunset for location work), and make 52 shoots happen this year. As you grow as an artist and marketer, the paid shoots will come – the goal of course is to get you booked solid shooting paying clients you love. But until that time, hustle.
Brainstorm session: get out your pen and paper. Come up with 52 fun, free, challenging photo shoot ideas you can execute. Little Red Riding Hood photo story? Headshots for a fellow local business owner? A shoot where the subject is upside down in every image? Why the hell not? After you've made your master list, flesh out each idea: Where? Who? What do you need? When best during the day or year? File this away in your Brainstorms folder.
My writing at PartTimePhoto.com exists to serve your needs as an amateur photographer making the transition to paid professional. I appreciate and welcome your readership, and invite you to subscribe to my e-mail newsletter at the top of any page of this site.
What's the biggest struggle holding you back right now? E-mail me your answer (yes, right now!), and let's make a breakthrough today.
If anything in this post has spoken to and inspired you, please comment below, drop me an e-mail, or call or text me at 830-688-1564 and let me know. I'd love to hear how you use these ideas to better your part time photography business!
Similar Posts: