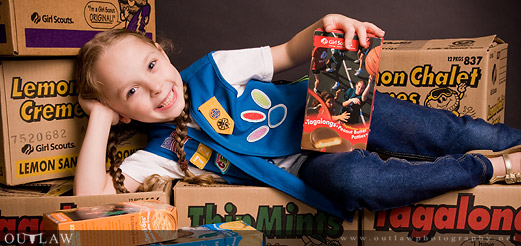 I don't listen to NPR (National Public Radio) as often as I should or wish I could, but I heard something said yesterday by a talented young artist that has really moved me.
In essence: practice because you love to perform.
The young woman, a teenaged cello player, was being interviewed for a show about musical phenoms and was discussing the transition from her parents forcing her to practice to growing older and forcing herself to practice.
What she said about that transition struck me:
"I still don't like to practice, but I practice because I love to play well."
Slow down. Read that again. Let it sink in.
Especially at the milestone where we decide to make the transition from amateur photographer to paid professional, we artists are often held back by our insecurities, our sense of inferiority.
In most cases, we get into photography because we love good photography, because we want to be a part of it, to create art that expresses our creativity and moves others the way good art moves us.
This love of good photography also causes us to look at our own work and compare it to "the pros." When we see the huge gap – in creativity, impact, lighting, subtlety, meaning, posing, emotion – between what we see in our work and what inspires us, it triggers that tightness in our chests we feel when hope swiftly evacuates the spirit.
As they say, you have to stumble before you stride; you have to crawl before you walk.
But the size of the gap between where we are and where we so desperately desire to be is seemingly impossible to bridge. We stagnate, we lose hope, we choke, we curse the gods for our lack of innate talent, and we distract ourselves from our artistic desires because we'll never be "good enough" anyway.
You know what?
That's horsesh*t and you know better.
You know that, not unlike certain bodily orifices and opinions, everybody's got an excuse. However, you may not know this fact is your biggest opportunity to realize your dreams of becoming a successful professional photographer.
Everybody has a reason why they're not where they want to be in life, and everybody has an excuse why they're not making changes and taking action to get to where they want to be. And everybody, on some level, already knows this.
But that's why we need the occasional kick in the pants, whether it's to lose a few pounds, eat better, cut back on vices and bad habits, or to realize that our dreams of becoming successful photographers really can come true.
You already know this, but like the young musician noted above, I'm going to say it: all it takes is practice. You don't have to like to practice, but practice will make you a better photographer. No matter how good you are, you can get better – and no matter how bad you are, you can get better.
But the fact remains either way: if you want to get better, you have to practice.
It's a devilish catch-22 that we photographers fall into. We want to be great at what we do and, preferably, make money from it. The obvious and direct path to becoming great is to practice. But to practice, we have to take mediocre or downright crappy photos. We have to do it wrong. We have to screw up, come up short, and then wallow in how bad we are, all the things we haven't learned to do right, and imagine all the things we don't even yet know we need to know to do it right.
We want to be talented artists. But to get there, we have to willingly be talentless hacks.
It's disheartening. It's cruel. It's downright vicious. It's brutal. It's a marathon in the desert. It's not for the weak of heart. It's not for everyone.
And that's why it's a huge opportunity for you.
The Dip
I'll say it clearly: read marketing guru Seth Godin's book "The Dip" – it will change the way you look at the challenges of your life and your career. Better yet, pick up the audiobook version and let the author give you a new perspective on failure and opportunity.
I could write an article on just the subject of The Dip, but here's the cheat sheet:
If you were to graph out The Dip, it would take the shape of a very wide U – high on the ends, low and even in the middle. This graph basically represents 'wins' over the course of a given venture, such as your part time photography career.
In the beginning when you're starting out, there's so much to learn and so much newness that wins come fast and easy. The low-hanging fruit is easily gathered and your early successes keep you motivated.
In the slow, steady, loooong middle, lies The Dip. This is where the honeymoon ends and the real work of success begins. Wins come few and far between here. Staying the course is the real win through this long period of work, practice, and incremental growth. This is where you question your talents as an artist, your value as a photographer, your viability as a business.
Then on the far side of The Dip lies the swift upward swing of real success. This is where you've paid your dues, you've practiced kaizen (small daily improvements leading to big long-term gains), you've survived the marathon of boredom, critical self-evaluation, and, not to be forgotten, consistent practice. This is the tipping point where all the hard work pays off and your venture again becomes new, exciting, and truly successful. Here, you achieve the dream.
The Dip is where you're most likely to get TKO'd in the battle royale that is building a successful part time photography business. The Dip, like the deep blue ocean, has claimed many dreams.
But that's a good thing – if you know The Dip, if you embrace The Dip for the opportunity to excel and exceed that it is, you'll sail through it with aplomb while other would-be competitors get scared, get bored, get disenchanted, and drown.
The gap between where you are as a creative artist and where you want to be is The Dip.
Focus on learning, practicing, picking up new clients, exposing your art to more and more people, refining your marketing and your message, building your e-mail and Facebook friend lists, ever-improving, ever-growing, ever-steady along your course to become the photographer you want to be.
Don't fall victim to The Dip. Too many people in your community stand to be blessed by working with the artist you are, and the artist you strive to be. Your tenacity will benefit those around you as much as yourself and your business.
Practice. Practice as much as you can – not because you love to practice, but because you love to perform.
Next Steps
Do you have a favorite photographer? Quit gawking at their photos on Flickr and contact them. Send them an e-mail, or better, pick up the phone and call them. Let them know you're an amateur photographer making the transition to paid professional. Let them know their art inspires you and that you hope to one day be so talented. Ask if they would allow you to e-mail them occasionally for guidance in developing your artistry. If they say yes, you now have a mentor who will help you make your dreams come true. If they say no, bookmark their web site and find another artist with a similar style, someone whose work you would love to imitate. Contact them. Repeat this process until you get to Yes, and don't let potential rejection from people you have never and will never again speak to stop you from getting the guidance you need to realize your dreams.
If I didn't say it clearly enough above, pick up a copy of Seth Godin's "The Dip." This book seriously helped sculpt my attitude in life and business to no longer fear failure or be stymied by it. This book taught me that failure is a milestone on the path to real success. Bless yourself with this same wisdom.
Brainstorm session: What's stopping you from making the art you want to make? List every reason. Then list every solution. Now cross out anything related to camera equipment (bodies, lenses, strobes…). What's left on your list is what you can and should be doing every day (or as often as you can) to become the photographer you want to be. File this in your Brainstorms folder.
My writing at PartTimePhoto.com exists to serve your needs as an amateur photographer making the transition to paid professional. I appreciate and welcome your readership, and invite you to click the free "Subscribe" link at the top of any page of this site.
What do you need to practice to become the photographer you want to be? What's stopping you? Leave a comment below, e-mail me, or call or text me at 830-688-1564.
Similar Posts: