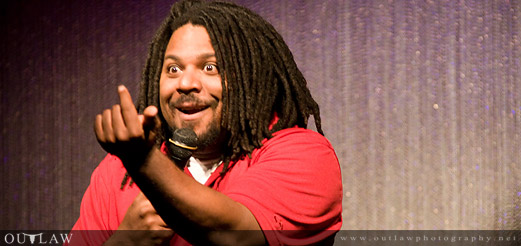 I had to swing six times before I even hit a single past short while writing the headline for this post. I promise you, coop marketing is not as dry as it sounds.
In fact, it's one of the easiest ways to get your work in front of the eyeballs of your target market.
Coop marketing happens when you work with another local business on some project or campaign that brings in buzz and new clients for both of you.
For example:
A high school senior photographer can partner around prom time with the local dress shop, limo service, tuxedo rental, flower shop, even the venue hosting the dance itself.
An engagement and wedding photographer can partner with many of the same businesses, adding the local jeweler, churches, other venues for ceremonies and receptions, caterers, and wedding planners.
A maternity photographer can partner with the local maternity boutique, obstetrician, midwife, and spa (trust, by third trimester, momma gonna wanna foot massage).
A baby photographer can partner with the local hospital delivery room, birthing center, pediatrician, baby clothing boutique, kids resale shop, work at home moms who make crafty baby accessories, lactation consultants, car seat safety consultants, cloth diapering groups, the gym, urgent care center, pediatric areas of the local hospital or ER (I'm not sure I've met a parent who hasn't ended up here at least once during their child's first year), even the newspaper (birth announcements).
A family photographer can partner with some of the same, adding the community center, Sunday School, Boys & Girls Club, Boy Scouts and Girl Scouts, youth sports leagues, public and private schools, restaurants, arcade, city government (always in need of good art for Public Service Announcements), parenting groups, theme parks and water parks, the mini-golf course, etc.
Get the idea? There are countless local businesses that serve your target market, whatever that market may be. Especially if you're just starting out, they likely have access to far more eyeballs in that market than you do, so finding ways to benefit their cause and get your name and photography out there is a boon for both parties.
The "Who" of coop marketing isn't too hard – it's anyone that serves your target market, but with a different product or service. You know that high-end, way-overpriced children's boutique downtown? What would it be worth to land the business of just a few of their clients?
Although I throw a lot of names out there as options to partner with, don't be overwhelmed – here at the beginning, you just want to focus on landing one good coop marketing relationship with one business that also serves your target market.
A good coop marketing relationship can easily provide you more than enough clients to book solid a light shooting schedule. A great relationship can give you even better returns.
The Who's easy – the Hows will require a little creativity.
How to make You and Who happy
I love the marketing side of running a photography business because it lets me turn loose my imagination on the endless ways to make an effective, favorable impression on potential customers. It's fun because there's no limits – often, the more creative the marketing campaign, the better it works.
The basic premise of a good coop marketing relationship is cross promotion. You and Who you're marketing with should both benefit from the campaign or event.
Let me break down one of my favorite coop marketing Who's and How's so you can better see the inner workings.
Chie Petit Boutique resells children's designer clothing and accessories downtown. If I am a children's photographer, this is exactly the kind of place where I want my work and my name seen.
I would pay them a visit, shop around their store, get a feel for the place. I'd look at how they use their wall space – is there some room in there for big, juicy 20×30 portraits? Perhaps in their window display? Behind the register?
I'd then approach the manager of Chie Petit Boutique and suggest a coop marketing campaign. I'd set up a contest for her customers to fill out a little form at the register and slip it into a box, and at the end of the month, we would draw five or 10 winners to receive full photo shoots with maybe 10 hi-res digital files on CD each, an $XXX value. The best photo from each winner's shoot would be printed 20×30 and hung on display in the boutique. The only rule: the winning children must be photographed in the outfits they purchased from Chie Petit Boutique.
(And if the manager or owner of the boutique has children, I'd sure as hell make them my first subject!)
Let's line up the many benefits for everyone involved here:
I as the children's photographer get my name and work in front of every customer at Chie Petit Boutique via my attractive little display at their register promoting the contest and holding entry slips.
The entry slips would include language that the entrant gives both myself and the boutique permission to sign them up to receive our e-mail newsletters, building both of our very valuable e-mail lists.
I get face time with five to 10 high-value clients. Now's my time to shine – if I give them a great experience and create for them art they can truly enjoy, they will come back to me for their future photography needs. I'll lose my time on the front end, but I could easily gain a lifetime annual client if I do my job well. And considering the clientele, odds are I will sell some wall prints to these folks, above the free images on CD they won in the contest.
The best of my artwork from each shoot then goes on display in the boutique – my photographs will adorn the walls of this highly-trafficked downtown business, with business cards available by each framed print or at least at the register.
Having each winner sign a model release so their art can be displayed in the boutique, I also gain the benefit of padding my portfolio with their images.
Guaranteed, once I've shot all of the winners, I'm going to write up a big blog post about the contest, about working with the winners, and put the results on display on my web site. I'll promote the images as a Series or Collection "created exclusively for Chie Petit Boutique."
Chie Petit Boutique enjoys a boon of buzz and business from clients excited to participate in the contest. With five to 10 winners to be picked, each potential entrant will be more compelled to participate, because unlike most contests, they actually have great odds of winning.
The boutique can repurpose the images into a great advertising or marketing campaign, slick magazine style, showing how stylish little boys and girls look in their clothing.
The boutique gets to reward five to 10 of its beloved customers with free, fab photo shoots. That positive experience, provided by both the photographer and the boutique, will not quickly be forgotten by the winners. And you think they won't be bragging on Facebook about winning? Word of mouth advertising in spades.
The boutique will get to adorn its walls with professional photography of its very own clients and products. Those winning customers will take every chance they get to bring a friend or family member into the boutique to show off their lovely children, on display right there on the walls of the most swank boutique in town.
This is the kind of win-win coop marketing project fellow business owners will go gaga for. You may meet some resistance because true win-win partnerships are rare enough that most small business owners are very slow to get on board. But once you get that first campaign under your belt, you can use its success to show other business owners how working together can tangibly improve their bottom line.
So once I've got the manager of Chie Petit Boutique excited about the project, how do I get the word out?
Promoting a coop campaign
You promote a coop marketing campaign like you would any special photo sale or event you might do in your part time photography business – via blog, social media and PR.
But with a second business involved, the campaign gains the benefit of double the voice, and double the exposure.
Each business can promote the contest on their blog, Facebook and Twitter accounts.
The two businesses can prepare a joint press release and work the local media for a story about the partnership and campaign (especially likely to work if you can find a way to make the campaign benefit a common charity, cause marketing).
I can recommend to my clients that they visit the boutique and enter the contest, and provide them the boutique's marketing materials; the boutique can hand out my business cards or brochures with their customers' purchases during the contest period.
If we decided to try some paid advertising for the contest, we would be able to split the cost.
If you're just starting out, the other business may have a much larger network to promote the contest to, but you'll both benefit from having more potential clients visit your partner and sign up. In fact, the larger the network of your partner business, the better. Hard to beat going from unknown to exciting business partner overnight.
The above example is just one small, easy way to set up a mutually-beneficial coop marketing campaign. There are endless partners and variations of events and projects you can put together – again, the more creative, the better. The goal is to build buzz, get your name and artwork out there, bump traffic and excitement for your partner business, reward your partner's customers, and end up with a long-term relationship that keeps your work on display and improves the decor of your partner's business.
Next Steps
What part of your photography business would you like to grow? Who makes up that target market? Where do they shop or do business? Make a list of potential partner businesses in your community. Order your list by which business you would most like to work with on a potential coop marketing event or campaign (because of traffic, location, clientele, style, personality, whatever metric you want to use).
Get in your car and drive over there. Look around, shop around, and visit with the manager. Kick around ideas and measure their enthusiasm. If they're excited, start working together on a project that will benefit both of you. If they're not interested, drive straight over to No. 2 on your list. Don't stop until you have a partner to work with.
Look around your community and see how different combinations of businesses, services, and products work together to form marketing partnerships where the sum is more buzz-worthy than its component parts. Start looking for your own opportunities as you work in and around your community.
Brainstorm session: Let your imagination run wild and come up with as many ideas for coop marketing partners and creative campaigns or events as you can in one sitting. No idea is too far-fetched, no potential partner is out of reach, just let your mind run and write down everything you come up with. This list will prove a goldmine of marketing opportunities over the years. File this in your Brainstorms folder.
My writing at PartTimePhoto.com exists to serve your needs as an amateur photographer making the transition to paid professional. I appreciate and welcome your readership, and invite you to subscribe to my e-mail newsletter at the top of any page of this site.
What's the most fun, exciting, creative coop marketing campaign you can imagine doing in your community? Leave a comment below, e-mail me, or call or text me at 830-688-1564.
Similar Posts: