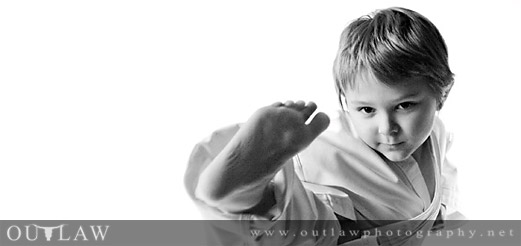 Like skydiving and asking a girl to dance, sometimes you have to experience a dreaded act before you realize how awesome it can be.
Accountability has always been that way for me.
I grew up an only child, homeschooled, with one real friend (and a handful of seasonal cousins).
I was a loner by environment, which grew to be my nature. I became extremely self-sufficient, from my education to my life and entertainment.
Unfortunately, I missed those early lessons of teamwork and the power of accountability.
Only in the past six months have I experienced how accountability can move mountains in my life.
My vision of accountability as a tool for reaching goals was of an overzealous (and way too perky) fitness trainer calling me at the butt crack of dawn to yell at me to go run.
Or my mom asking me if my underwear is clean. Every day.
Or some overly helpful friend, in whom I would confide my desire to lose a few pounds, then criticizing my every meal choice and telling me to eat more fiber.
Until I finally experienced it, I never imagined accountability to be such a powerful, completely enjoyable way to turn my dreams into reality.
Where I Found Priceless Accountability
The amazing Steve Arensberg of Free of Gravity, under the umbrella of Scott Dinsmore's tribe, launched in January the San Antonio Live Your Legend group – where folks bootstrapping passion projects gather to exchange updates, ideas, and encouragement.
This group has changed my life.
A lot of this change has been behind the scenes, but in the post you're reading now and beyond, the effects are tangible.
Having a group of passionate, empathetic, encouraging folks with whom I can share my successes and failures has proven to be the greatest catalyst for change in my life since discovering gurus like Michael Hyatt, Jeff Goins, and Tim Ferriss.
From the thought leaders, I'm forever indebted for teaching me what to do and how to do it.
From my fellow Live Your Legend folks, my peers turned friends and accountability partners, I've learned how to get it done.
In sharing my passion project and my goals with these folks, I've had to take my head out of the clouds of concepts and ideas and possibilities, and put my boots on the ground. I've had to take my vision and turn it into an action plan – and take measurable action on it.
Every one of us reports on our plans and progress every meeting. And every one of us is invested in the success of everyone else.
It's easy to disappoint ourselves. Let's be real – we're used to it.
But when you know there are going to be two, four, ten faces looking back at you as you talk about your successes and failures – folks who know your dreams, goals, and what you wanted to accomplish this month – it takes inaction, paralysis, and excuses off the table.
We can reason ourselves into a lifetime of personal disappointment.
It's a lot harder to spin that horsesh*t to a table full of friends who know better.
If you're reading this, it's time to get your dream of being a successful part time professional photographer out of the clouds, off your to-do list and into the real world.
It's time to make tangible progress.
It's time to put one foot in front of the other, even just baby steps.
But where you are a month from now and a year from now has to be measurably far beyond where you are today.
It starts right now.
Commit to your dreams.
Seek out a friend or a peer or a group of good people with whom you can share your dreams, passion and goals (you can find the Live Your Legend groups here, and there are countless artists and small business groups to be found on meetup.com).
Find folks you can get face-to-face with.
As artists, we're often introverts, and it can be sweat-pouringly hard for us to proactively seek out and reach out to others for help – to share our dreams, show our vulnerability and admit our failures.
You will find equal parts relief, excitement, and motivation when you're in a room with folks facing the same fears and challenges you are, discussing what is and isn't working, and sharing your journey with them.
Steve and I sat together over coffee tonight. We enthusiastically spoke of our fears, our dreams, what's holding us back, and why. We parted with a handshake and good hug, new ideas, new inspiration. I pulled my keyboard out of my backpack and started writing this blog post to you.
Accountability is encouragement.
Accountability is motivation.
It's mutual investment.
It's movement.
It's tangible, hands-on, boots on the ground, step-by-step progress.
Accountability is the plateau killer.
I don't know about you, but I'm sick of feeling stuck. I'm sick of sameness. I'm sick of the plateau, the rut, the daily disappointment in myself when I achieve nothing toward my dreams.
Has a day gone by where you haven't taken a photo? How about a week? Month? A season where you didn't really pick up your camera or do anything to get you closer to your dreams?
Life is too short and I am too excited about making my dreams come true, for the benefit of my family, my community, and you awesome readers here at PTP.
In the spirit of podcaster John Lee Dumas, I am truly on fire – everything in my life has led to this day, every hardship and challenge and miracle and blessing has led to the words you're reading this moment.
I am ready to ignite.
Let's do this together.
E-mail me. Tell me what your dream is for your part time photography business, and what's holding you back. I'll do everything I can to help.
That's why I'm here – to encourage, educate, and empower you on your journey from amateur photographer to paid professional. The pleasure, and honor, is mine.
"Your peer group are people with similar dreams, goals and worldviews. They are people who will push you in exchange for being pushed, who will raise the bar and tell you the truth.

Finding a peer group and working with them, intentionally and on a regular schedule, might be the single biggest boost your career can experience."
– Seth Godin
Next Steps
Find an accountability partner or group. Put their next meeting on your calendar. Clear the time; make it happen. If you hate it, if you puke in the trash can, it's okay – you never have to go again… But that won't happen. You're going to walk in a nervous wreck and walk out shocked at how much complete strangers care about your success.
While I'd strongly encourage you to establish a local accountability partner or group, if you need an in-between baby step, drop me an e-mail. Let me know how I can help, or if you just want to talk shop on a regular basis to keep your head in the game. I'm here for you, but I will continue to encourage you to find some folks local to you so you can get that inimitable face time with fellow dream chasers.
Brainstorm session: Get out your notepad and pen. What are the habits (or missing habits) that are most holding you back from making progress on your dreams? Think hard. Go deep. Really consider what changes would have the biggest impact on your growth. And they don't have to be photography-specific. For me, losing weight and improving my fitness is a huge goal that has a real effect on achieving my life goals. That translates into habits of meal preparation, healthy eating, and greater physical activity. Take your time and really identify all the ways you would like to change your personal actions or inactions, your behaviors, your choices, your attitudes, and write them all out. Don't let this list daunt you – we're all highly imperfect creatures. Now pick from that list the top three habits that are helping or hurting your ability to make your dreams reality; sticky-note this to your monitor (or mirror, or fridge) and be prepared to share this with your accountability partner or group. File the rest away in your Brainstorms folder.
My writing at PartTimePhoto.com exists to serve your needs as an amateur photographer making the transition to paid professional. I appreciate and welcome your readership, and invite you to subscribe to my e-mail newsletter at the top of any page of this site.
If anything in this post has spoken to and inspired you, please comment below, drop me an e-mail, or call or text me at 830-688-1564 and let me know. I'd love to hear how you use these ideas to better your part time photography business!
Similar Posts: