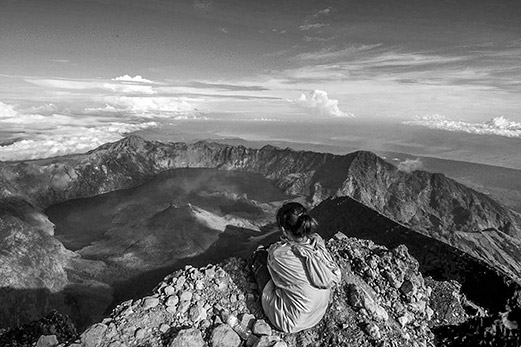 Image by Trekking Rinjani, https://www.flickr.com/photos/trekkingrinjani/
CCBY-SA2.0 (desaturated, contrast)
(Climbing the mountain of success – Part I)
(Climbing the mountain of success – Part II: The Dip)
(Climbing the mountain of success – Part III: Quitter)
"The greater the artist, the greater the doubt. Perfect confidence is granted to the less talented as a consolation prize." – Robert Hughes
Welcome to the top.
You've survived The Dip – the long slog of steady, incremental, sometimes imperceptible gains found in the messy middle of any journey.
You've made it through the forest, and again you can see the light. You've made a breakthrough, and you can see that if you just keep doing the work, you'll reach the top of this mountain – you'll achieve the success you dreamed of.
Conquering the forest is all about persistence in the face of not knowing what lies ahead; about making best guesses and remaining tenaciously driven to pursue your goal.
{ 0 comments }